ARE YOU A FIRST TIME HOME BUYER BEGINNING YOUR HOME SEARCH BUT NOT SURE WHERE TO START?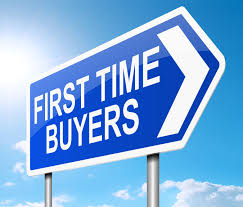 Sometimes buying your first home can seem tough/confusing and can be overwhelming however it is an amazing accomplishment and a gratifying experience. Provided you set yourself up for success to avoid being overwhelmed.
Step 1. Higher a Reputable Real Estate Agent that is an active, full time agent that has Recent Online Reviews and expertise in your market of choice. If you do not have one please call Salvador Carrillo JR (760) 562 5003.
Step 2. As soon as the decision has been made to purchase a home immediately start a down payment savings If you do not already have one set up. Have a great idea of where your credit score standing is. When running your credit score, mortgage companies will use your median score not your lowest, not your highest but median score. Also have an idea of what type of home you may be interested in and what area to get a general idea of property price in the current market. Its also a good idea to view a couple of homes ahead of time. Call Your Real Estate Agent to find this out.
Step 3. Once you are ready to begin your home buying journey the next step would be to meet with a loan officer to begin your your pre approval process for a home loan. In that meeting you will be pre qualified by a loan officer and given a loan amount that the bank has pre approved to loan you to purchase a home. This will allow us to know a buyers purchasing power which is the budget in which to shop within. In order to pre qualify you for a home loan the loan officer will need the following documents, if you do not have a company in mind ask your realtor to refer a few reputable choices.
A. Copy of Federal Tax returns from this year and last years tax returns with corresponding w2's.
B.Copy last two most recent Pay stubs.
C. Copy of Most Recent Bank Statement.
Step 5. Last and final step is to begin Home shopping with Your Realtor Salvador Carrillo jr.